Your Local San Francisco Dentist
Jeffrey L. Katz, DDS • Jackson Square Dentistry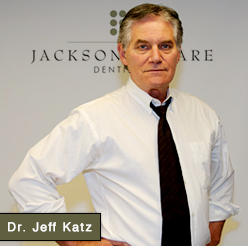 Choosing a dental healthcare provider is one of the most important decisions that you and your family can make. You want to find a practice that provides you with compassionate care, a dentist who is highly skilled and knowledgeable and a practice that is there for you during dental emergencies. Someone willing to take the time to review all of your treatment options and discuss any concerns that you might have.
At Jackson Square Dentistry, we pride ourselves on our patient-centric service. We employ a professional team of hygienists, assistants, treatment coordinators and office managers. Dr. Jeffrey L. Katz offers general and cosmetic dentistry for teenagers and adults. Our treatments are conservative, safe, and minimally invasive. Dr. Katz stays current by outfitting his practice with state-of-the-art dental technologies designed to save his patients time and money.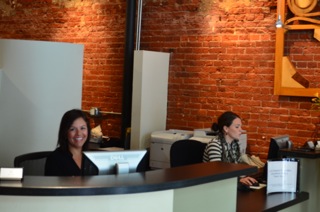 Our office is conveniently located in the historic Jackson Square neighborhood of San Francisco, California. We are directly across from the Transamerica Pyramid at the intersection of Washington Street and Montgomery Street. There are several surrounding parking garages as well as easy access to public transportation.
We are excited about the opportunity to serve you, so give our office a call today at 415-776-4133 to schedule your free consultation.
---
Welcome to our world Jackson Square Dentistry
---
Comprehensive Services
---
Connect With Us