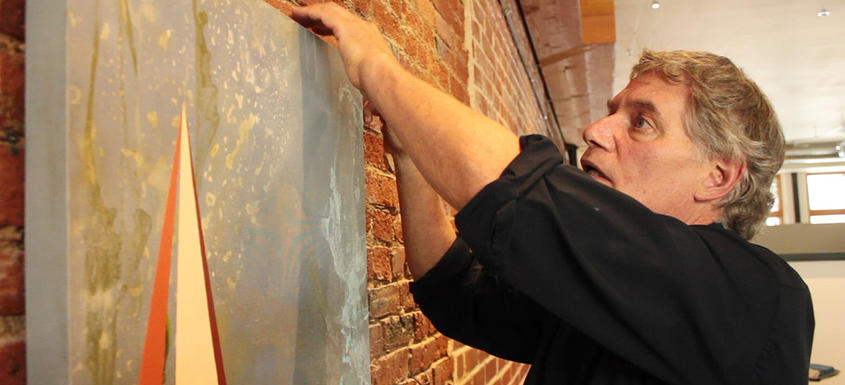 Providing Jackson Square Dentistry patients with superior dentistry.
The founder of Jackson Square Dentistry, Dr. Jeff Katz, is originally from New York. He attended the Georgetown University School of Dentistry in Washington D.C. Following graduation, Dr. Katz was accepted into an interdisciplinary internship/residency program at the Mt. Sinai Hospital in New York City. By day, Dr. Katz worked in the Mt. Sinai Dental clinic, while at night and over weekends, he was an on call member of the Mt Sinai Emergency Trauma Team. During that period in New York City , Dr. Katz also found time to attend art and life drawing classes at The Art Students League School of New York.
Dr. Katz has spent many years participating in workshops, symposiums, study groups, and mentorship programs with a continuing goal of providing Jackson Square Dentistry patients with superior dentistry, He has lectured and taught at the UCSF School of Dentistry and at IDEA (Interdisciplinary Dental Education Academy). He embraces the evolution of technology and how it enhances the ability to do finer and finer dentistry, However, Dr. Katz maintains a strong belief that the simple fundamental concepts of stability, comfort, and maintainability, should be the underlying theme in all dental procedures and treatment recommendations.
Societies and organizations that Dr. Katz has had affiliations with include the International Academy of Gnathology, the American Academy of Implant Dentistry, American Board of Oral Implantology, Stuart Gnathological Study Group of Laguna Beach, American Dental Association, California Dental Association, and the San Francisco Dental Society.
Along with dentistry, Dr. Katz has also had a passion for the wine and food industry. In past years it was not uncommon to find him on the weekends either working in the vineyards of Napa, Sonoma, and Dry Creek Valley wineries; or apprenticing with some of the finest chefs in their restaurant kitchens in the Bay Area. Although he does not run in Marathons any longer, he still enjoys swimming, biking, and skiing.
Dr. Katz is devoted to his family, his wife and daughter, along with his staff and friends.