Invisalign Teen® in San Francisco, CA
Invisalign specifically tailored for teenager and young adults.
Invisalign Teen® straightens your teeth without the restrictions of metal braces, so you can have the confidence to show that smile every day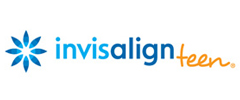 Let's face it. With school, sports, dating, and hanging out with friends, getting metal braces is not at the top of your list of favorite things to do. Guess what? With Invisalign Teen®, you can straighten your teeth without metal wires and brackets getting in the way. You're free to enjoy the things that make these the best times of your life.
---
What is Invisalign Teen®?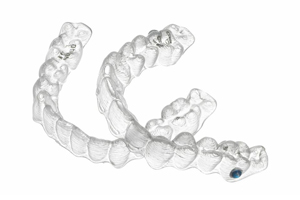 Invisalign Teen® uses a custom-made series of clear, comfortable aligners that you wear over your teeth.
You simply pop in a new set of aligners every two weeks.
Your teeth gradually and gently shift into place.
That's it. No sharp wires. No metal brackets. No reason to hide that awesome smile.
---
You Have A Choice!
It's your life and you deserve the chance to enjoy it without metal braces getting in the way. With Invisalign Teen®, there's a better, more modern way to straighten your teeth. Keep exploring to learn why it could be the best choice for you.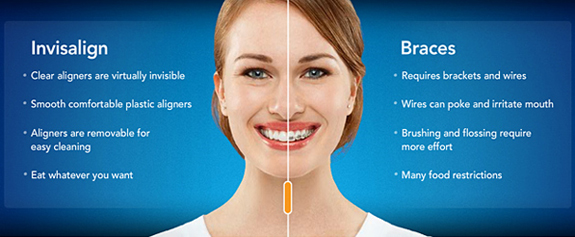 ---
Smile and say "cheese!"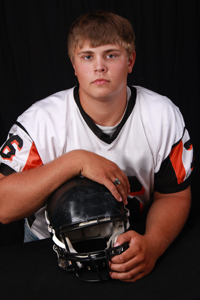 With yearbook photos, prom pics and sharing selfies do you really want to be immortalized with a mouthful of metal? With clear aligners, no one needs to know you're even in treatment. So go ahead and show off that smile.
No sharp wires to poke your cheeks.
Invisalign Teen® has no sharp wires to poke your cheeks, and no brackets to rub away at the inside of your mouth. Your aligners are made of smooth, high-tech plastic, custom-made to fit comfortably over your teeth.
No one needs to know you're wearing them.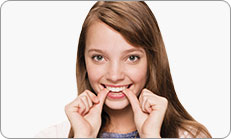 Invisalign Teen® aligners are made of a smooth, clear plastic that is virtually invisible! Your friends probably won't even know you're wearing them. Instead of hiding behind a mouth of metal, you'll enjoy the confidence of showing that smile every day. And that can make for a better social life overall.
Aligners are completely removable so you can eat with freedom.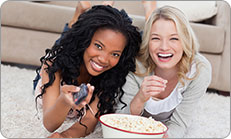 You probably have friends with braces who aren't allowed to chew gum or eat certain foods like popcorn and whole apples. With Invisalign Teen, the aligners are completely removable, allowing you to eat all of your favorite foods whenever you want. This also means you can easily keep brushing and flossing as you normally would for proper oral hygiene. Try that with braces.
Keep doing what you love to do.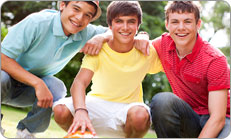 Whether you play sports or a musical instrument, a mouth full of metal can hold you back from enjoying the things you want to. It's hard to perform at your best knowing you could get hit in the mouth with a ball, or cut your lip trying to hit that note on the trumpet. Invisalign Teen® helps you focus on doing what you do best—being a teen.
Parents
As a parent, you know that the decision to straighten your teen's teeth can affect his or her life significantly. With school, sports, their first job and even prom, traditional braces may not be the ideal choice. And they don't have to be. Invisalign® can give your teen the self-confidence of a great smile without the restrictions of traditional metal braces. Its clear, smooth aligners won't hold your teen back from accomplishing the things they want in life.
---
Effective treatment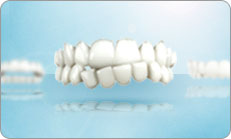 We understand that every teen is unique when it comes to his or her orthodontic condition. That's why Invisalign Teen® has been designed specifically to work across the most common teeth-straightening issues teens can face from mild to severe cases. Each aligner is custom-made specifically for your teen's teeth using the latest, high-tech plastics. Chances are, it will work for your teen
---
The cost.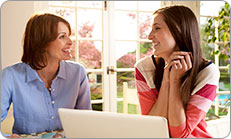 Invisalign Teen actually costs about the same as traditional braces. We suggest checking your dental insurance plan—orthodontic treatment with Invisalign Teen is covered by many major dental insurance policies. And many orthodontists offer finance plans as well, avoiding the need for any lump-sum payment. Of course, as a parent, the real question is whether you can really put a price on being able to see your teen live without the restrictions and disruption of metal wires and brackets.
---
Compliance.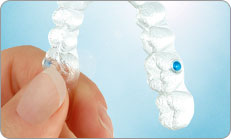 Since the Invisalign aligners are removable, a common concern for parents is "How will I know if my teen is actually wearing their aligners as often as they should?" Rest assured, your certified orthodontist can easily verify this because Invisalign Teen has blue indicators on each aligner that fade over time when worn as directed. We also know that accidents can happen, so you can get up to 6 replacement aligners free should your teen lose one, or six for that matter.
Make the right decision, call Jackson Square Dentistry today!
Before you choose Invisalign Teen®, we'd like to make sure you've taken the time to learn everything you need to make a confident choice. Call Jackson Square Dentistry at 415-776-4133 with any questions that you have.
---